Pete Carroll takes blame for Seahawks' failure
Jim Corbett, USA TODAY Sports1:13 p.m. PST February 2, 2015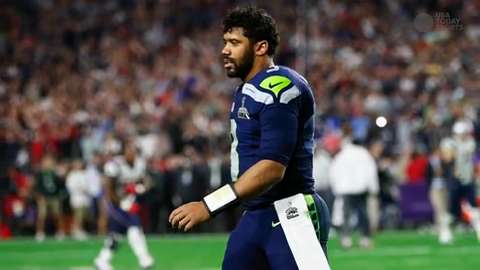 USA TODAY Sports analyst Tom Pelissero examines how the Seahawks can regroup next season.
(Photo: Kyle Terada, USA TODAY Sports)
CONNECT
380TWEET
26LINKEDIN
COMMENTEMAILMORE
GLENDALE, Ariz. — In the raw moments after the Seattle Seahawks' crushing 28-24 Super Bowl XLIX loss to the New England Patriots, Pete Carroll told Russell Wilson that the quarterback's game-sealing interception on second-and-goal from the Patriots half-yard line was the coach's fault.
Why Carroll didn't call for a handoff to Marshawn Lynch, who finished with 102 yards and averaged 4.3 yards per carry, will haunt the Seahawks and their fans forever.
Instead, Wilson threw a pass intended for receiver Ricardo Lockette that rookie cornerback Malcolm Butler intercepted to secure the Patriots' first Super Bowl title in 10 years.
"The message from coach Carroll was he took the blame for it," Wilson said. "That wasn't his fault. I put the blame on me for not making that play. I'm the one who threw it. ... I thought it was going to be a touchdown.
"I don't question the call. I thought it was a good call."


FOR THE WIN

Pete Carroll on baffling last play call: 'That's all my fault, totally'
Former Seahawks cornerback Brandon Browner, now a Patriot disagreed.
"These coaches are so smart, they out-strategize themselves," Browner told USA TODAY Sports, wondering what motivated Carroll — and coordinator Darrell Bevell — to make the call that backfired so badly.
"He's got the same level of intelligence as Bill (Belichick), but I think he just tricked himself," Browner said of Carroll. "You know what I mean? You've got the best back in the game. Why don't you just turn around and hand him the ball? But sometimes, coaches out-think themselves."


USA TODAY

Super Bowl grades: Bill Belichick legacy gains luster
Bevell also accepted his share of the blame.
"Yes, I made the call," he said of Seattle's final offensive play. "The guy made a great play."
The now-dethroned Seahawks stood poised on the cusp of kicking down the dynasty door that has been barred since the Patriots last won consecutive titles in 2003 and 2004.
Carroll said the call for a quick slant to Lockette was dictated by the Patriots deploying their run-stuffing package.
"We were going to run the ball to win the game — just not on that play," Carroll said. "They had sent in their goal-line people. They had guys on the line of scrimmage. So we thought we'd spread them out with three wides. ... We had three downs and we had a timeout.
"This one didn't work out for us. In retrospect, we could have run it."
Patriots owner Robert Kraft, Carroll's former employer, was asked about the play call on NFL Network after the game.
After a slight pause, a smiling Kraft answered: "I'm very happy."


FOR THE WIN

Marshawn Lynch stiff arms cameras on his way out of Phoenix
The Seahawks know they picked the worst possible time to go "Least Mode" when they should have leaned on their offensive linchpin.
At the end of a dynasty-crushing night, Lynch was gone, off into the night, disappearing from the locker room before many of his teammates had even peeled off their cleats. Lynch threw on a sweat suit, joined a small crew of friends and promptly left the building, pushing a couple of camera lenses out of his face and heading clear of the scene of defeat.
All the while, he laughed and joked, responding to every comment from his pals with a cackle while, as ever, the enigmatic running back ignored media questions.


FOR THE WIN

What on earth was Seattle thinking?
But there was no part of this he found to be funny. Lynch was done with this Super Bowl, turning his back one more time and making tracks, marching as always to his own tune.
"Unfortunately, it was real hard luck," Carroll said. "There's no other way to look at it right now."
Carroll told his players afterward, "They're a great team. They were on the precipice of winning another one."
Cornerback Richard Sherman spoke for an injury-depleted secondary that lost nickelback Jeremy Lane to a broken left arm after his first-quarter goal line interception. Later, defensive end Cliff Avril went down with a third-quarter concussion.
"It's tough to repeat," Sherman said. "But it's doable. I don't think it had anything to do with how tough it is to repeat.
"The guy (Butler) made the play of a lifetime."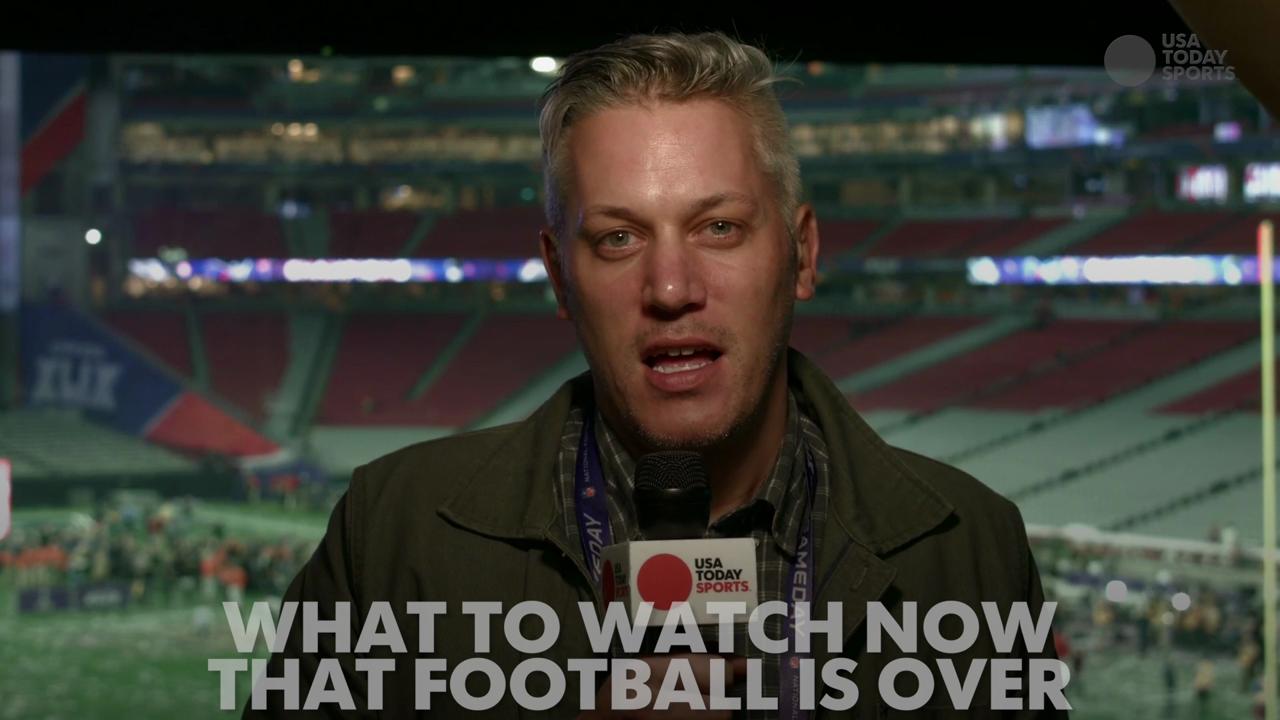 Five to Win: What to watch now that football is over
With the Super Bowl in the books, the For the Win staff has suggestions for what to watch in all your newfound free time.
1 of 11
See more video
Predicting next year's Super Bowl
USA TODAY Sports' Lorenzo Reyes gives his picks for Super Bowl 50.
2 of 11
See more video
Patriots edge Seahawks to win Super Bowl XLIX
USA TODAY Sports' Tom Pelissero breaks down how Tom Brady and Bill Belichick led the Patriots to their fourth Super Bowl title.
3 of 11
See more video
What's next for Super Bowl champion Patriots?
USA TODAY Sports' Lindsay H. Jones discusses what's next for the Super Bowl Champion New England Patriots.
4 of 11
See more video
What's next for Seahawks after Super Bowl loss?
USA TODAY Sports analyst Tom Pelissero examines how the Seahawks can regroup next season.
5 of 11
See more video
Must-see ads from Super Bowl XLIX
Super Bowl XLIX wasn't only about the action on the field. Here are the ads that created the biggest buzz on Sunday.
6 of 11
See more video
What did people think of this year's Super Bowl ads?
Everyone knows half the fun of watching the Super Bowl is checking out the ads. So what did people think about the ads this year? VPC
7 of 11
See more video
The most popular Super Bowl ad is...
We all know how Super Bowl 49 ended by now, but what did people think about the Super Bowl ads? The votes have been tallied and the winner of USA TODAY's Ad Meter ranking is... VPC
8 of 11
See more video
Relive the final minutes of Super Bowl XLIX
Super Bowl XLIX was a close game throughout all four quarters. Relive the exciting ending as the Patriots come away victorious. VPC
9 of 11
See more video
Super Bowl XLIX 'lived up to the hype'
Tom Brady led his New England Patriots to their fourth Super Bowl win in 14 years. Here's a look at how he did it. VPC
10 of 11
See more video
Russell Wilson: You have to give credit to Tom Brady
The Seattle Seahawks lost a nailbiter to the New England Patriots in the final moments. Hear from some of the players on what it felt like to lose such a big game. VPC
11 of 11
See more video
Next Video
It's one the Seahawks will surely remember for the rest of their lives.
"Unfortunately, we have to live with this," said Carroll.
And it may take another Lombardi Trophy down the line for the Seahawks to live that call down.
Contributing: Martin Rogers, Brent Schrotenboer
***
Follow Jim Corbett on Twitter
@ByJimCorbett