Slipknot's guitarist Jim Root revealed the band is so tight these days that they've turned their previous friendship into more of a brotherhood.

In a new BBC Radio 1 Documentary, Rock Show host Daniel P Carter caught up with the band at the final concert of their first UK tour in 6 years. With the instant success of .5 The Gray Chapter, their first album following the passing of bassist and original founding member, #2, Paul Gray. Root explains the band's history has brought them closer together as a unit.


Jim says: "I don't think any of us are really friends now, I think we're really brothers now. We don't see each other all the time, we don't call each other up, we don't go to each other's birthday parties, but we'd probably kill for each other still. We definitely would kill for each other still."
Keeping Paul Grey's memory alive while the brotherhood tours is due in part by bringing some his road cases and stuff along for the ride, Gray's presence is felt at the same time by percussionist Clown, Shawn Crahan, #6, who still gets very emotional while paying tribute to his friend while backstage during the tour as he opens the late bassist's wardrobe drawer.
"This is probably a pair of Paul's boxers," he says. "This is my brother, man. What can I tell you?"
The feature also sees front man Corey Taylor, #8, discuss the band's legacy and influence after two decades together.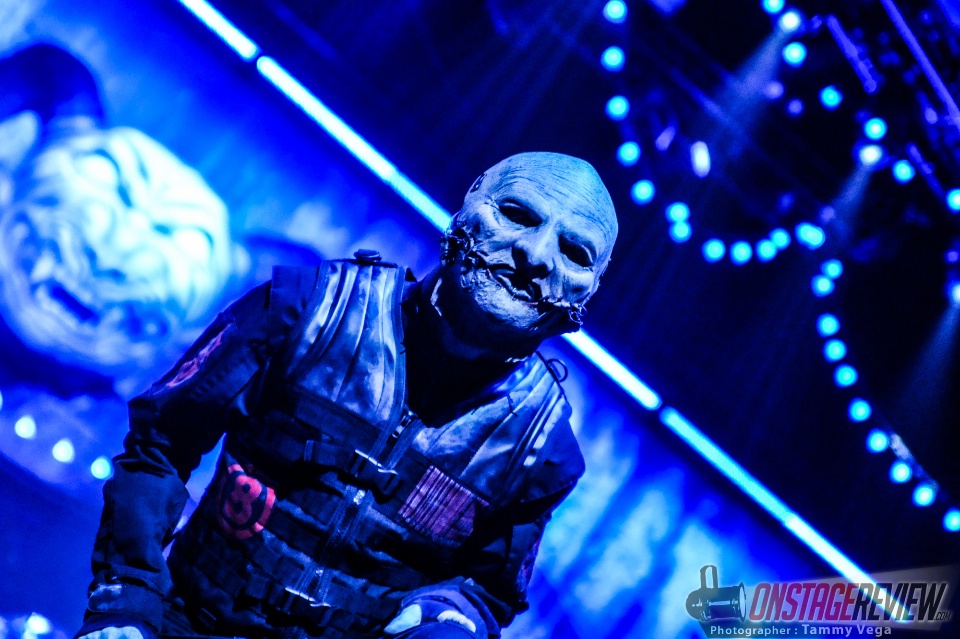 He says: "It seems like we've influenced so many different bands. Those kids from 5 Seconds Of Summer were wearing Slipknot shirts and I'm like, 'Really, what?!' but then, 'Hey, why not?'"

The Slipknot: Hellbound documentary is available to stream at bbc.co.uk
Currently on a break from their worldwide Prepare For Hell tour, Slipknot return to live action on April 25 in Fort Myers, Florida.
They'll return to the UK to headline Download in June before launching a full North American summer trek in July with support from Lamb Of God, Bullet For My Valentine and Motionless In White.
(Original Article Here) http://www.teamrock.com/news/2015-03-15/slipknot-is-a-brotherhood
(images courtesy of ) http://neongods.com/wp-content/uploads/2014/12/Dustin-Korn-Slipknot-16.jpg
http://www.bbc.co.uk/programmes/p02lb2fx